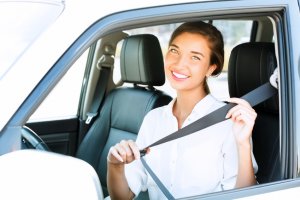 The Driver's Education course is designed to teach students the concepts and laws related to driving a vehicle. Emphasis will be placed on the responsibilities of driving, the rules of the road, traffic procedures, safe driving concepts and practices, legal obligations, and the physical and mental factors (including alcohol, drugs, and distracted driving) affecting a driver's capability. This course is one academic quarter in length (2.5 elective credits), and meets the DMV minimum requirement of 30 hours of classroom instruction for driver's education. This course is the classroom portion only, and does not include the behind-the-wheel course. This course is delivered in a blended learning model, consisting of both online and in-person course requirements.
Click on our Frequently Asked Questions under Quicklinks. 
For more information, please contact Racquel Stephens, Coordinator, Online Learning at racquelstephens@iusd.org.