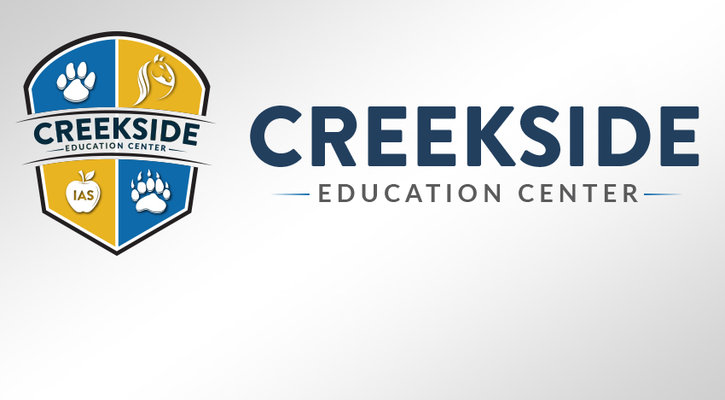 Dear Creekside Families –
Next week kicks of the start of the 20-21 school year. Although we are starting the school year under some unusual circumstances, our staff is more committed than ever to supporting our students for success.
Per the Governor's guidelines, we will start the year in Distance Learning and will transition to a Hybrid model, with the recommended safety precautions in place, as soon as we have clearance to do so. We have devised a bell schedule and instructional model that will support both distance learning and safety guidelines necessary to bring students back to campus. Please review the information below carefully.
Here is the link to our Orientation video – I encourage you all to watch this together with your Creekside student. In addition to covering credits and how to make the most of your experience at Creekside, there is a detailed description of the Distance Learning schedule and course structure – the Hybrid bell schedule will stay consistent with the bell schedule outlined and more detail will be shared with you once we are closer to switching.
CANVAS Parent Observer Account
THE FIRST TWO DAYS OF SCHOOL
Please click HERE for the schedule for the first two days of school – Thursday we will hold periods 1,3,5 and 7 and Friday is periods 2, 4, 6, and 8. All classes will be conducted through Canvas while we are in Distance Learning – please see the attached Canvas guides for student log-in instructions and parent observer accounts. Students, attendance is mandatory in all your classes.
Student schedules can be accessed through the Parent or Student portal starting Monday, August 17.
If you have not already done so, please complete the Data Confirmation process ASAP– if you need me to resend you the email and the directions, please let me know.
If you have indicated that your student needs to check out a device, they are ready for pick-up! The office is open from 7:30 AM to 4 PM Monday through Friday.
On behalf of everyone here at Creekside, welcome to the start of the new school year and students, we are counting down the days until you can rejoin us on campus.